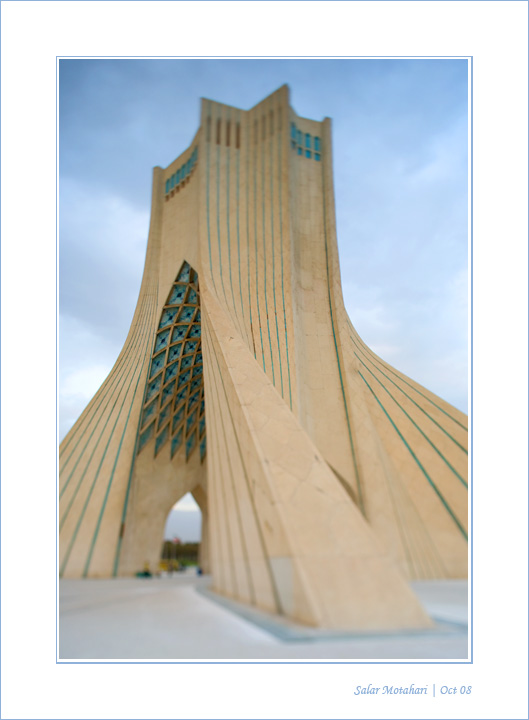 Freedom Tower
2008-10-18
It's been almost six months since I've posted anything. Partly because I'm still in Iran, and therefore not inspired enough by the environment to take pictures.
But the purchase of a new 24mm F3.5 tilt and shift lens has re-ignited my love for photography!
Went out last night around town, and captured the above image of Azadi [Freedom] Tower, in Tehran. It was completed in 1971 to commemorate the 2500th anniversary of the Persian Empire. It is comprised of eight thousand blocks of white marble, rising to a height of 50m. Despite being in Iran for so long, this was the first time I stood underneath the monumental structure.