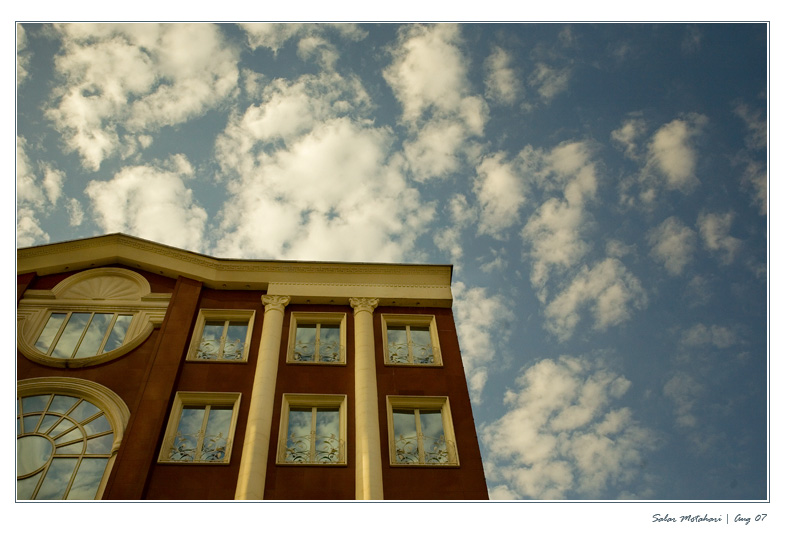 Reflections on Freedom
2007-08-31
The last image posted to this blog was a month ago. Longest hiatus in DP Blog's 18 month history. The reason was simple: Market Rumble and its accompanying editorial were ubiquitously representing a specific facet of Iranian culture: a negative view of violence and hopelessness. So I put the camera away. I wanted to search for happiness and hope. Of optimism and altruism. I wasn't going to be able to accomplish this by putting a camera in front of my face, but by engaging with the culture.
A month has passed, and I have nothing to show.
Instead, today I post a sub-standard image of a sky, as reflected in upper-class apartment windows, titled Reflections on Freedom. I cannot articulate my own reflections. But I can say one thing with certainty, when your freedom is compromised, you feel a little less hopeful.
This morning I had a business trip to Vienna. I was denied exit from the country at the airport…