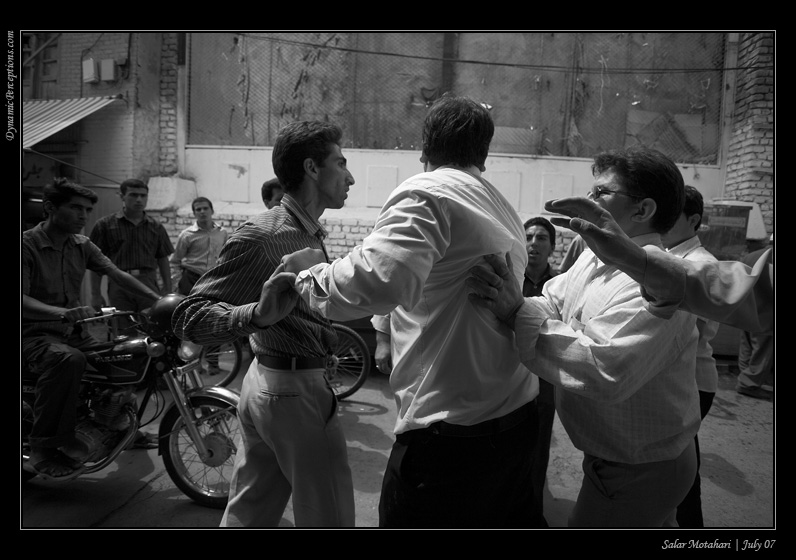 Market Rumble
2007-07-27
My flight back to Canada, after spending almost three months in Iran, was last week. I wasn't on it. Instead I rescheduled it for April 2008, but I may even stay longer. It's not that life is easy, cheap, or fun in Iran, as compared to a western liberal secular culture like Canada. It's exactly the opposite. It's a doggy-dog environment where the individual is paramount and the community irrelevant. It's a highly volatile culture, with very few traces of what was once considered an Empire. Instead, the social, political and economical challenges have created an acutely explosive society where everyone walks on the edge of viscosity, without any specific targets.
So I will stay. To understand; to learn; to grow; to document.
If you enjoy this Photoblog, please vote on Photoblog Awards!