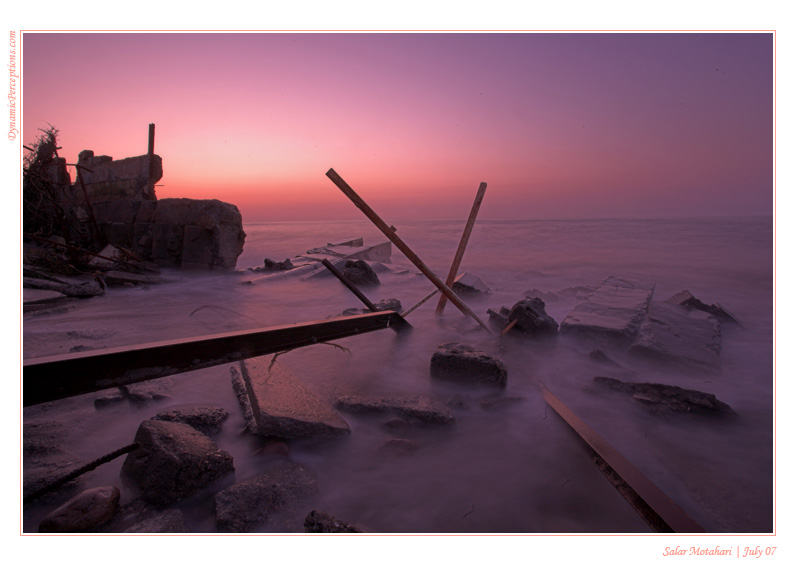 After the storm
2007-07-08
Picture 29 in the Iran series.
Another shot of the Caspian sea, taken in Chalous, northern Iran. I was so desperate for a good composition that I just walked right into the water with my brand new runners. For this particular shot, the water was knee-high.
PS: Thank you for all your kind comments and votes.
If you enjoy this Photoblog, please vote on Photoblog Awards!