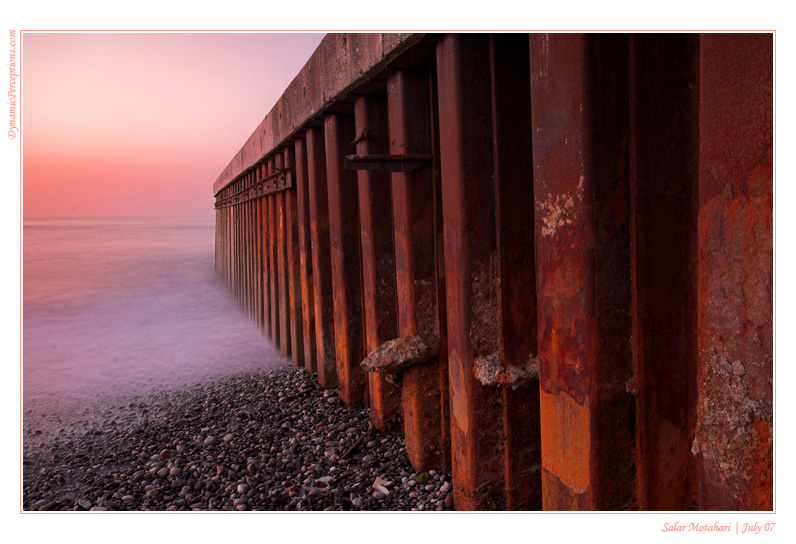 Rusted Giants
2007-07-07
Picture 28 in the Iran series.
A shot of the Caspian Sea, taken in Chalous, northern Iran. Chalous is only about 150km north of Tehran, but the mountainous road is so incredibly dangerous that the drive takes a little under 5 hours. From Tehran, there's a 2.6km ascent up the Alborz mountains, and then a full descent down to the Caspian sea. I've driven in four continents, but I've never seen such beauty. I'll post some of the shots in the next few days.
PS: Thank you for all your kind comments and votes.
If you enjoy this Photoblog, please vote on Photoblog Awards!