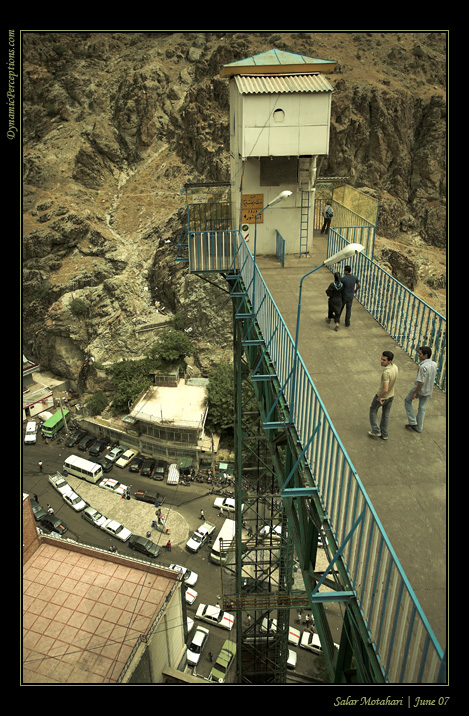 Ell-ell-vation!!
2007-07-04
Picture 27 in the Iran series.
A shot taken atop the Darband village, located in northern Tehran.
Darband, which lies at the foot of the Alborz Mountain, is the beginning of an incredibly popular hiking trail. Hikers use the elevator [pictured] to access the lifts (to the right of the frame) which then takes them to the foot of the trails. The trails are insanely dangerous. Just as I had finished taking this snapshot, I turned to my right only to see a body, partially wrapped in blue sheets, being carried down to the foot of the mountain. I snapped quite a few pictures of that, but I'm disinclined to post it.
I'm going to Northern Iran for a few days (Caspian Sea); hopefully I'll be able to get some happy shots.
PS: Thank you for all your kind comments and votes.
If you enjoy this Photoblog, please vote on Photoblog Awards!