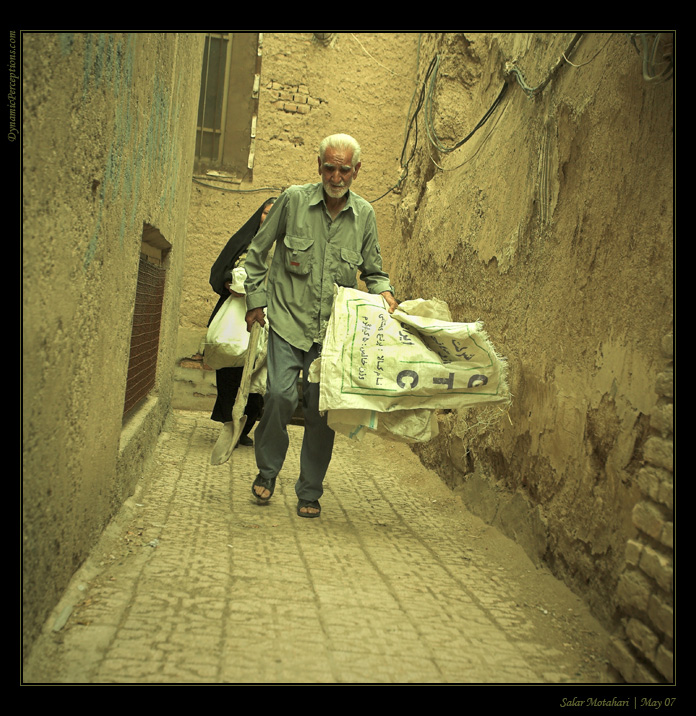 Untitled
2007-06-27
Picture 26 in the Iran series.
With the help of his wife, this elderly gentleman was preparing for his work-week ahead. As with most houses in Qom, Iran, the walls of their house are mostly made of mud. This of course is a stark contrast to the extortionately expensive Shrine of Fatima located in the center of the town.
If you enjoy this Photoblog, please vote on Photoblog Awards!