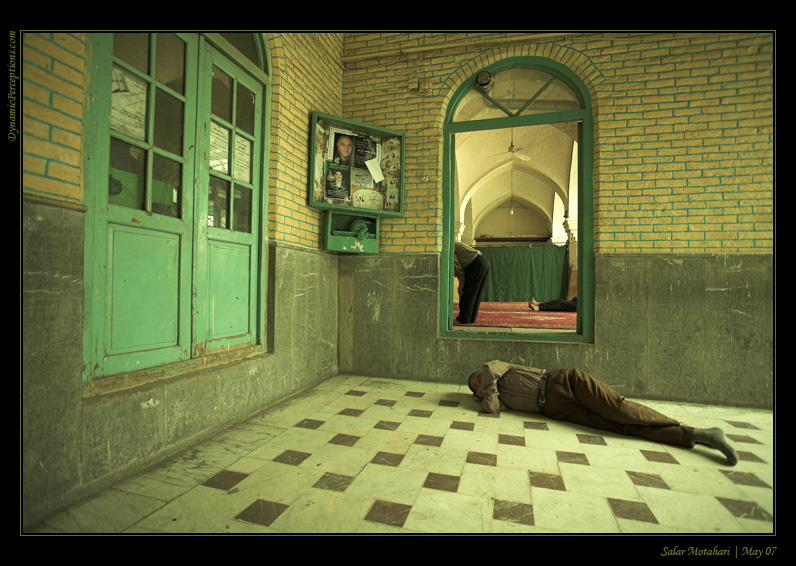 Comfortably numb
2007-06-26
Picture 24 in the Iran series.
A gentleman sleeps in a local mosque in Qom, Iran, while another prays in the back. It is very common for laborers to sleep in local mosques during the day, because for many it is a source of spirituality and tranquility.
If you enjoy this Photoblog, please vote on Photoblog Awards!