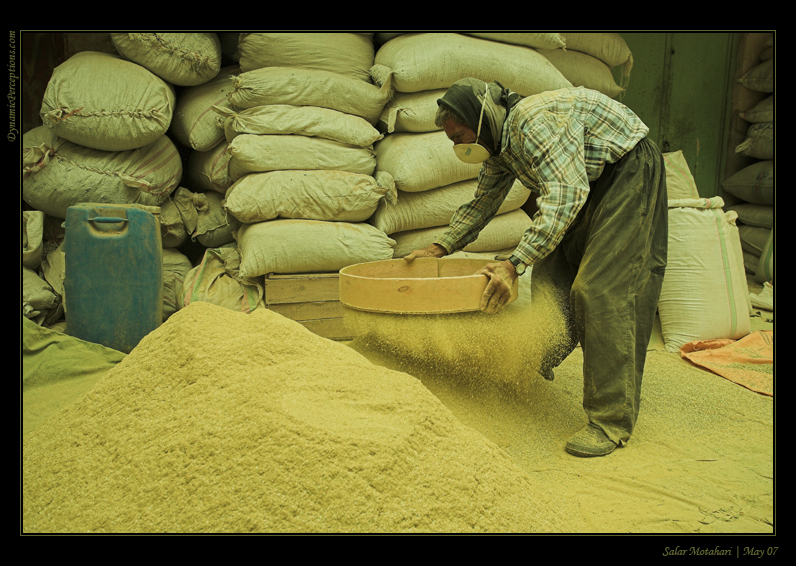 Time-tested method
2007-06-24
Picture 22 in the Iran series.
Another shot taken in Qom, Iran.
He was the most humble, hardworking gentleman I've yet to meet in Iran. Despite being in his early 80's, he was refining these herbs on a religious holiday. I asked him why he was working on his only day off, and he chuckled, saying this is the day where he does 80% of his hard work. The rest of the week he simply sits in his booth, selling the herbs which he prepares during the weekends. He said he's been doing this "as long as [he] can remember."
Since the market was eerily quiet this afternoon, I decided to sit beside him for a while and watch him work.
If you enjoy this Photoblog, please vote on Photoblog Awards!