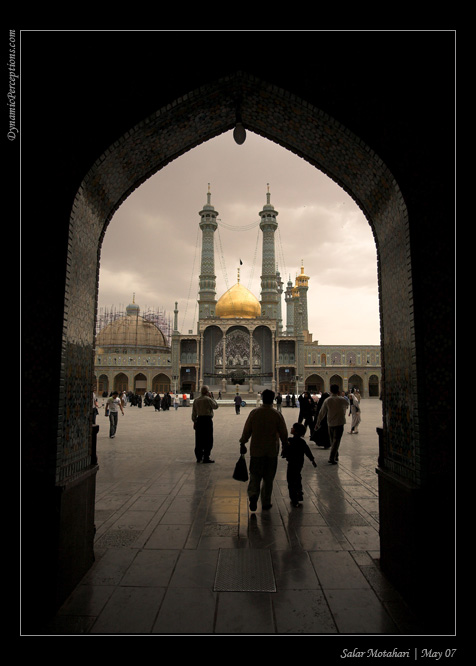 Fatima Shrine
2007-06-17
Picture 19 in the Iran series.
This image was captured a few weeks ago on my trip to Qom, Iran. Qom is approximately 160 km south-west of Tehran, and as a holy city in Shi'ia Islam, it is the largest center for Shi'a scholarship in the world. The shrine of Fatima (sister of Imam Reza), pictured above, is the center of an annual pilgrimage. Additionally, since Khomeini trained here as a student, and returned in 1979 to launch the Islamic Revolution, today Qom is considered the base for Iran's clerical leadership (which espouses the principle of theocratic government).
If you enjoy this Photoblog, please vote on Photoblog Awards!