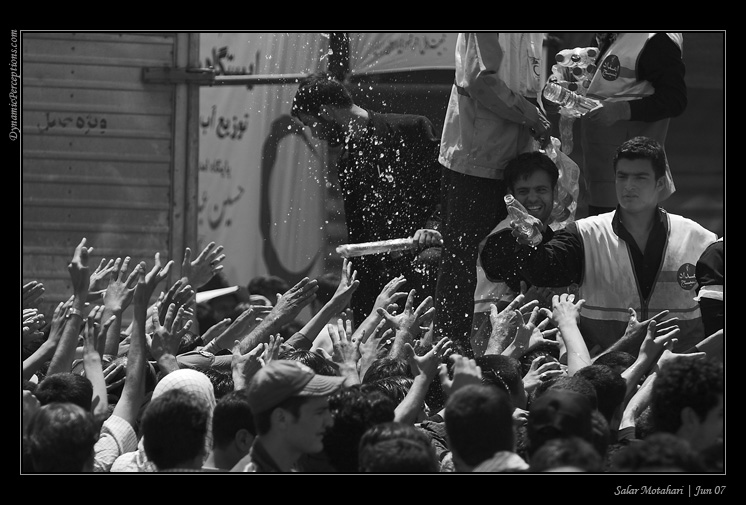 Hydration war
2007-06-05
Picture 12 in the Iran series.
This is a follow-up on yesterday's event: The 18th anniversary of the passing of Ruhollah Khomeini, the leader of Iran's Islamic Revolution.
Dehydration was a major issue yesterday, as tempratures were 35+ degree celsius. Given that most families did not even have enough money for transportation (some claimed to have walked hundreds of kilometers), they certainly could not afford bottled water (given that it's twice the price of fuel). In addition to providing free water, the Red Crescent Society also had a full fleet of vehicles which were spraying the crowd with Rose Water.