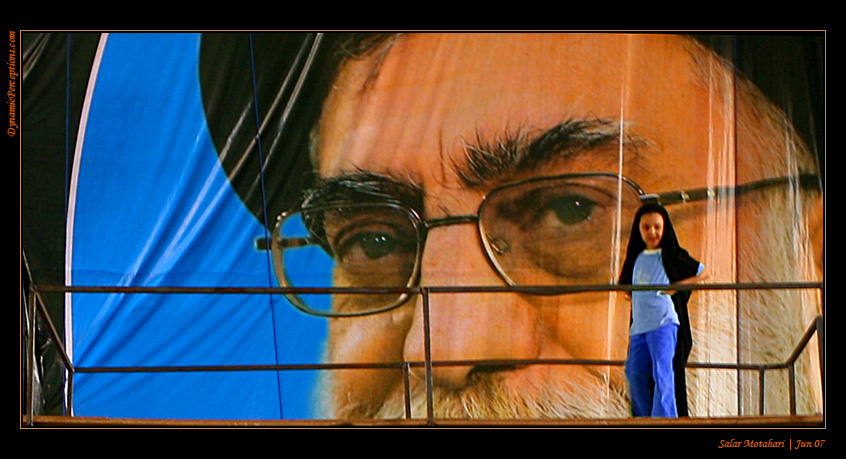 Scrutiny
2007-06-04
Picture 11 in the Iran series.
Yes I know, the quality is shitty. This image is a 100% crop from a much larger frame taken with a 17-40L. I'm really kicking myself for not seeing this composition originally, as I even had a 70-200 2.8IS sitting pretty next to me. But this particular composition was too powerful not to include in the Iran series.
To give some background on the image, today is the anniversary of the passing of the late Ruhollah Khomeini, the leader and architect of Iran's 1979 Revolution, and the Supreme leader of Iran until his death in 1989. It was taken today in his grandiose Shrine, approximately 40km south of Tehran. The gentleman pictured is the current Supreme Leader of Iran, Seyyed Ali Khamene'i.
Mourners from all across the country make the trek to Khomeini's Shrine to pay their respects. I spoke to many families today who claimed to have walked hundreds of kilometers on foot only to attend the half-day event. My unofficial and unscientific survey concluded that the majority of attendees were highly devout, low-income families.