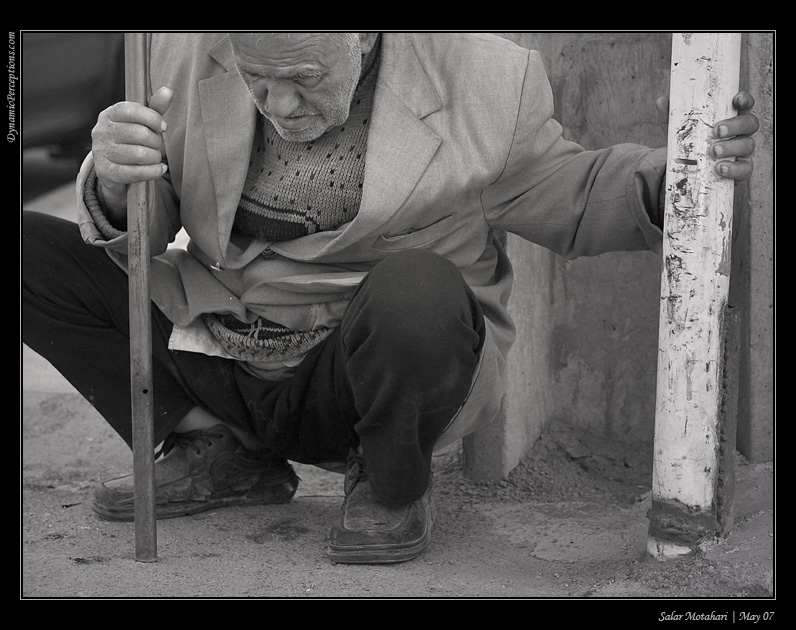 Daily struggle
2007-05-21
Picture 3 in the Iran series.
This Haji ("an honorific title given by some non-Arab communities to a Muslim person who has successfully completed the Hajj to Mecca") was blind, poor, crippled, had Parkinson's, and was struggling to stand.
I intentionally cropped tight to emphasize his struggle while trying to get up. To force the viewer to pay attention to his struggle. Plus, a limited crop personifies his perspective (since he's looking down, with eyes half closed -- not conscious of his environment), thus providing more empathy to the viewer.