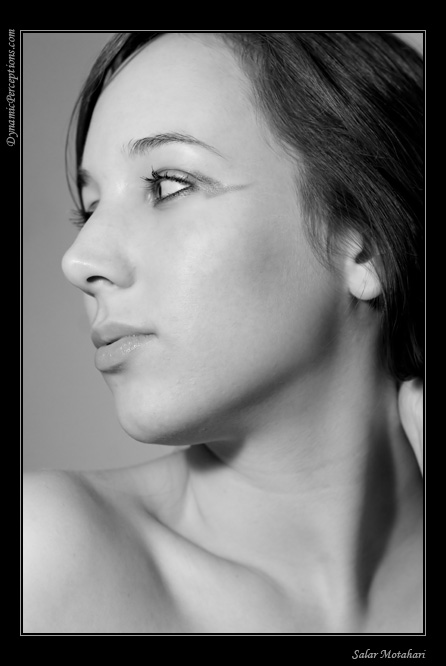 untitled
2006-12-19
First off, sorry about the long delay in posting. I have a huge collection of images from Spain to post, but I've simply been too busy.
Second, my apologies about all the comments that were recently deleted. I was trying to delete all the spam that had accumulated after a week, and by accident deleted a couple dozen comments. I read, learn from, and greatly value, each and every single comment that is left. So your comment did not go to waste.
Third, meet M. M is a colleague of mine from work. She is a Dutch lawyer pursuing a career in writing. Aside from the fact that she is stunningly, yet naturally beautiful (meaning she is just as beautiful at 8 am, as she is at 8 pm), she is also very eccentric. Unfortunately she's returning to Holland in a few days, so I won't be able to shoot her again, but last night we collectively created a few great images which I'll share with you in coming weeks.
BTW: That horrible attempt at makeup artistry is by yours truly. It's not easy drawing on someone's eyeball when you're in the company of jack daniels!