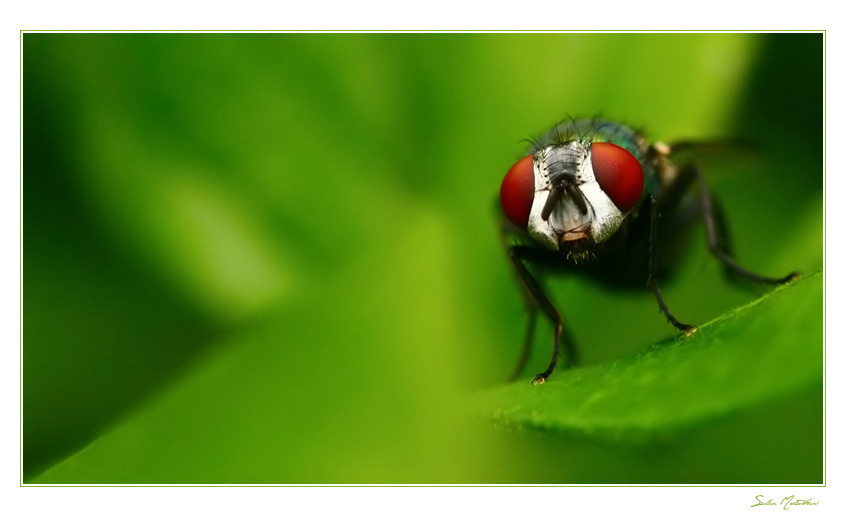 T-minus-four....ready for takeoff..
2006-08-18
I just took two quick macro shots, this one being one of them. I prefer the other shot which I'll post tomorrow. But one thing I like about this shot is how it puts to display the highly intricate nature of this tiny species. Note how finely detailed its facial structure is? It's truly remarkable to witness such natural designs.
Every day evolutionary scientists come up with new information that discredits the theory of intelligent design. A few days ago they discovered a gene that has underwent accelerated evolutionary change in humans which was active in a critical stage in brain development. They speculate that this was perhaps one reason humans were able to evolve from chimpanzees. Absolutely incredible, eh? Meanwhile, intelligent design theorists responded by saying ....nothing.