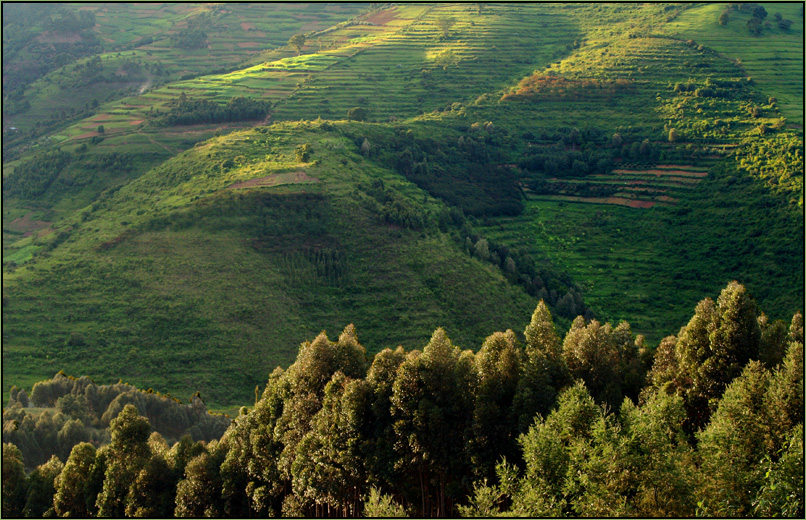 Shades of green
2006-08-16
Hills of Kabale, Uganda.
In other news, unfortunately it looks like I won't be going to Rwanda in Septmeber as originally planned. Although my project proposal for a three-month in-country research was approved, the organization is facing strict financial restrictions, so they backlisted my application! grrr..
Anyway, so now I'm contemplating either a trip to Iran, or Lebanon for four weeks. Lebanon would be strategically more difficult, since I would have to go through Damascus, so for that reason Iran is a better option. But both have their risks and benefits. What I wanted to ask, is can anyone recommend informative websites from/about actual photojournalists living in the region? Also, can you recommend any photorapher agencies? If the quality of the images is any good, I'll have to get an agent to commission them. Your thoughts and info is highly appreciated.