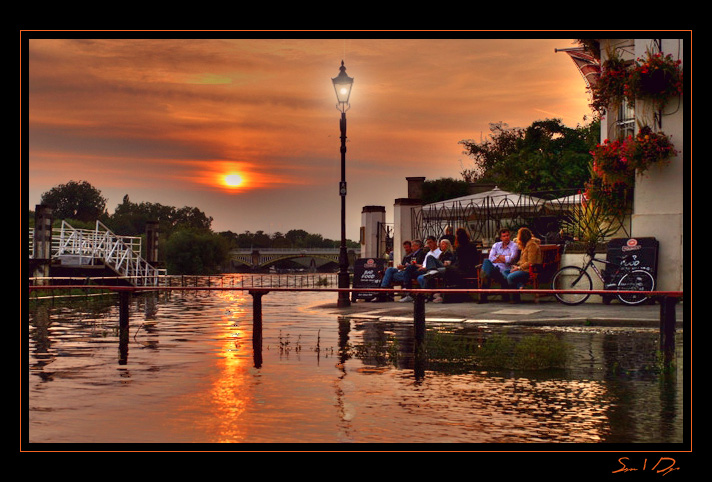 Overflow
2006-08-15
When I lived in Vancouver, I found myself gravitating towards the ocean for inspiration; In London, the Thames River is my Muse. Every corner of this river has a unique story to tell. As it meanders through the city, it provides basic sustenance to anyone who takes the time to enjoy its offerings.
Today, I found this corner pub in Richmond. It was so packed inside the building and their courtyard that they had put chairs out on the walkway for people to enjoy a beer. Ironically, the overflow of the pub was also mirrored by the River. Apparently a water pipe had burst, releasing thousands of gallons of water into the Thames, raising the water levels. The railing you see in the foreground is actually the former walkway.
Anyway, I decided to use HDR for this image to get some detail. I increased the saturation and the contrast to give it a punch. Would love to hear your thoughts.