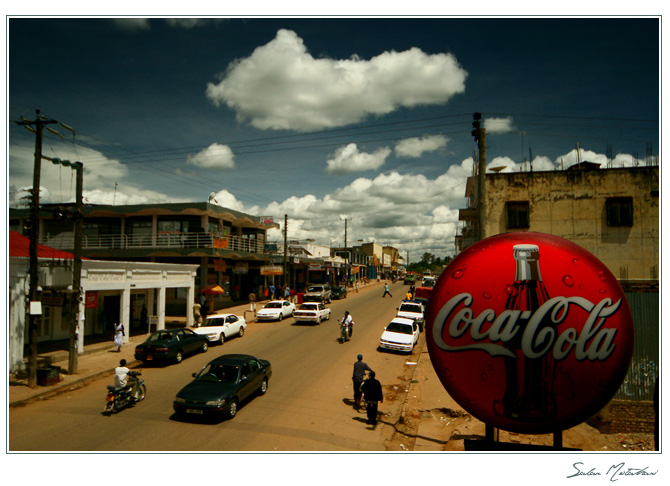 Identity
2006-08-15
This image was captured from the second floor of my hotel in Mbarara, Uganda. Although perhaps not much of an interesting composition, I feel this image provides not only a juxtaposition of competing colors, but competing cultures and identities. While on the poverty-stricken streets below, Ugandans search for an African idendity, large multinational corporations such as Coca Cola impose their own structures of identity. In this image, you see the corporate brand elevated--seemingly peering down on the streets below like a vulture waiting on its prey. Many African intellectuals view the corporate onslaught in the same light.
I'd like to extend a warm welcome to all the new comers, and a thank you to everyone that is voting and bookmarking this blog. These past few days have been historic for DP Blog, as the rankings and statistics are going through the roof. I might have to switch to a more reliable server to accomodate all the new traffic!
Anyway, thanks for your vote of confidence.