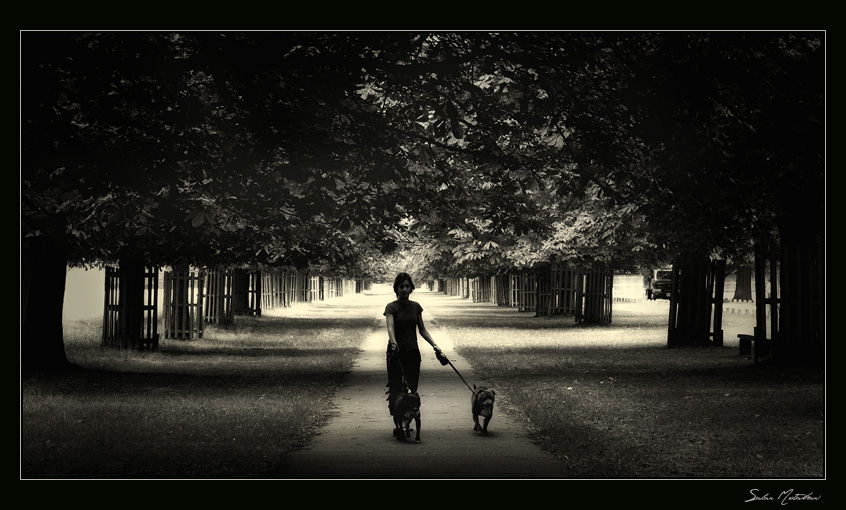 Promenade
2006-08-07
Snapped this about an hour ago. I was torn on whether to keep it in color or revert to black and white. I think the latter works better cause it emphasizes the leading lines. Your thoughts?
EDIT: A big thank you to Esspea for choosing this as his Picture of the day.
EDIT 2: Another token of gratitude to Miles for choosing this image as his Picture of the Day.